Visit Henkelman at Expo Riva Schuh.
The doors to the Expo Riva Schuh Exhibition are about to swing open. In less than a day, exhibitors and visitors from all corners of the globe will converge upon this prestigious event, showcasing the latest trends, innovations, and designs in the world of footwear. Come and visit Henkelman Footwear at Expo Riva Schuh.

We are excited to show our collection to a diverse audience of buyers, distributors, and fashion enthusiasts. We have arranged our booth meticulously. Come and visit us at Expo Riva Schuh. It promises to be a unique journey through the world of shoes.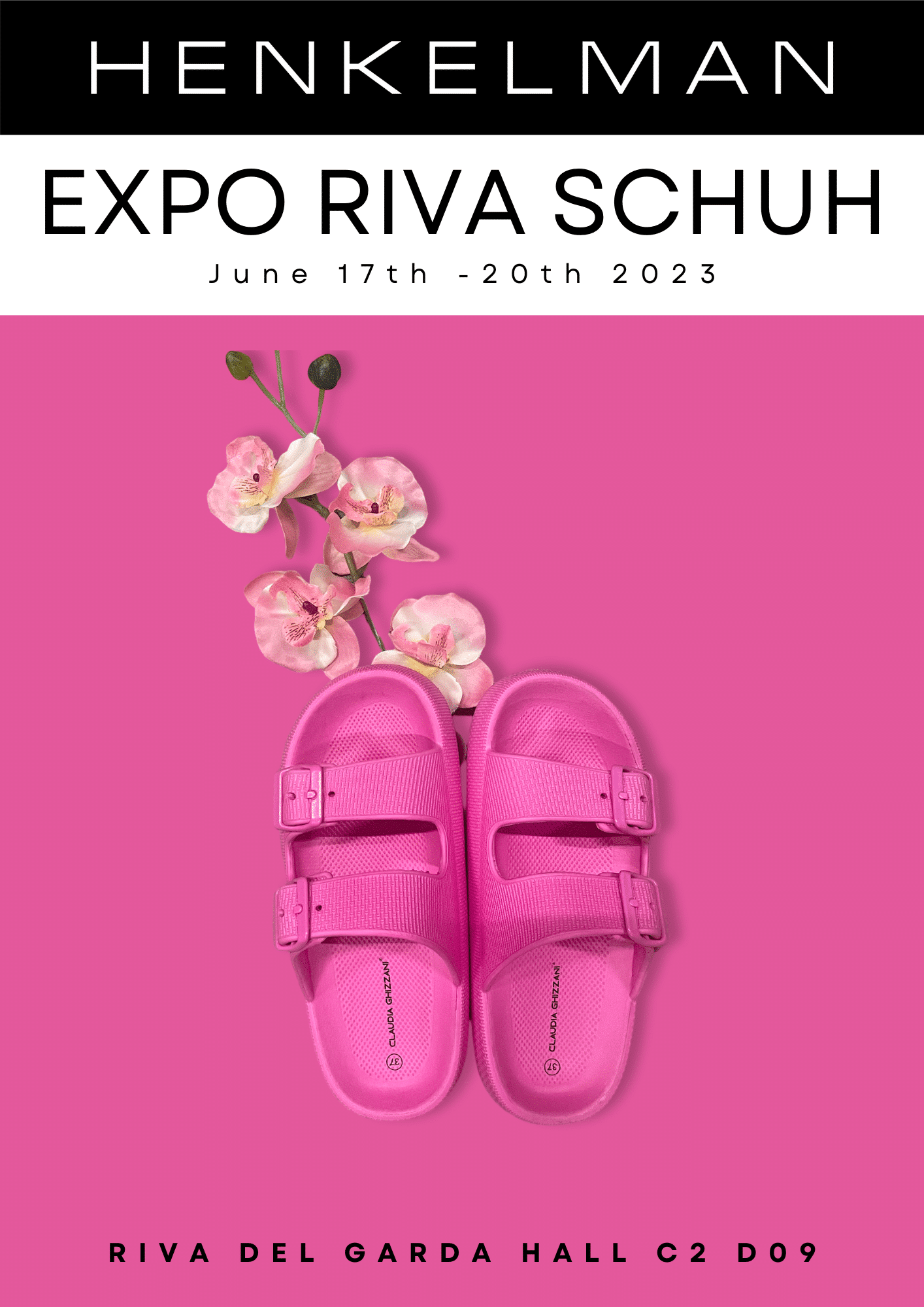 Italy is renowned for its rich heritage in shoemaking and is home to many prestigious footwear brands and manufacturers. Milan, in particular, is known as a fashion capital and often hosts various trade fairs and exhibitions related to the fashion and footwear industries.
Henkelman Footwear participates four times a year in two important shoe exhibitions in Italy, Expo Riva Schuh and Micam Milano. These exhibitions provide excellent platforms to showcase our shoe collection and connect with industry professionals, buyers, and potential customers.
Henkelman Footwear is your destination for high-quality footwear. As a leading importer of premium shoes, we pride ourselves on offering an extensive selection of stylish and durable footwear for men, women, and children. With a commitment to exceptional craftsmanship, trendsetting designs, and unmatched comfort, we are here to meet all your footwear needs.